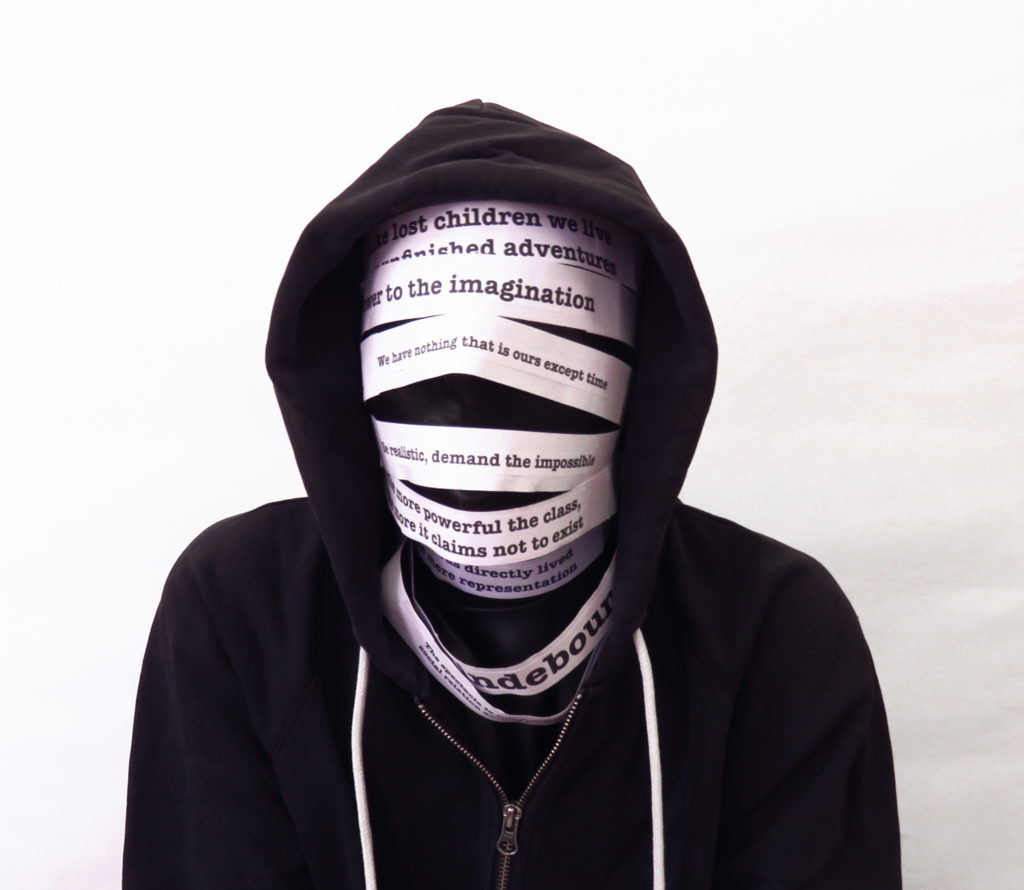 There is no Biography for Findebourde…
Findebourde is believed to be from Switzerland, and we think they are a group, of at least 3 folks, there are female vocals and male vocals, but it could be the work of one being, an entity know as Findebourde…
Here is our press release for 'What's up with a night in…Hell!'
Ampbase received an email with a link to 5 tracks by an artist going by the curious name of 'Findebourde' along with this quote:
"We are pawns in a game played by the people of the stars"
Followed by these words: 'Take it, leave it, don't care. Amp is in the playlist so Ampbase was the choice to offer these tracks. Dérive, spontaneity, decide.'
After such an introduction, and a good listen, it is a no-brainer to say, we are very happy to introduce, Findebourde.
'Whats wrong with a night in…hell! EP is a glimpse into the kaleidoscopic avant agit pop world of Findebourde. The opener, 'Anightin…hell!' describes a sound as if 'Rumours' period Fleetwood Mac smashed against the guitar rock of Van Halen in a blender served up at some late night run down American plastic chrome bar, circa mid 1980's, the ensuing sonic mashup descending into a psychedelic Dante's cyclic infernum.
'What's the fuckup!'s analogue synth fuelled distorted disturbia flows through an environmentalist situationist rap that bites at the core of complacency.
'Fnord No.0' serves as a discontinuation and plane of calm before the storm of 'What's up!', an in your face EDM meets alt rock opus, utilising a continuation of the vocalisations of '…fuckup!'
wrapped up in the more accessible give of techno pop.
The EP concludes with 'The dead reckon zone' an atmospheric and haunting traverse into the proverbial zone, one could imagine a Tarkovsky film soundtrack.
Track listing:
1. Alightin…hell! 2. What's the fuckup! 3. Fnord No.0
4. What's up! 5. The dead reckon zone
Beach Sloth say:
Findebourde seems to say "good luck pining us down" on the highly eclectic mix of "What's up with a Night in…Hell!". The genre-jumping is enough to cause whiplash for they stylistically sample in ways that feel so original. Drone, dance, rock, ambient, noise, whatever else they have in their grab bag, all of these gets utilized in a myriad number of ways. They have fun with this tact quite clearly for the songs seem to melt away only to be reconfigured a moment later. Beyond bizarre, the resulting textures are beguiling jewels, with no exception and no explanation provided.
"Anightin…Hell!" starts things off on a cryptic note. With nods to Trans Am at their most hallucinogenic, the song builds itself up into a bizarre series of krautrock rhythms mixed with distorted noisy riffs. Truly alien "What's the Fuckup!" takes things into more abstract territory featuring a sonic universe that refuses to clarify itself, instead fully embracing a mucky, murky territory. "Fnord No.0" offers a palette-cleansing experience, quite pretty in many ways. Beats hit with a dancefloor vigor on the industrial aesthetics of "What's up!" with the groove moving steady and gracefully forward. Easily the strangest and most haunting track "The Dead Reckon Zone" ends the collection off with a harrowing series of uneasy noises that linger on into the infinite.
Incredibly surprising from start to finish, Findebourde completely defy all categorization on the kaleidoscopic trip of "What's up with a Night in…Hell!".